The Roma Veritas Program is a model of the Roma Educational Fund – Bugapest and is carried out by the countries Hungary, Serbia, Macedonia, Kosovo, Albania, etc. From 2014 on the model started also in Bulgaria in three regions – Sofia, Blagoevgrad and Shumen.
The main focus of the of the work is helping the academic development of Roma students studying in different universities in the country. The young people, who are 130 by now, have the opportunity to study English language, informational technologies and Roma language – all that apart from the mandatory educational program of the universities. The program also envisages tutors for the target group – university teachers and specialists who can help the academic, professional and personal development of the young students. Within the framework of the informal clubs Roma Veritas the future professionals are enabled to express their own public opinion on issues of their interest as citizens.
For more information please visit: www.romaversitas.bg; Facebook: Roma Versitas; Twitter: @romaversitasbg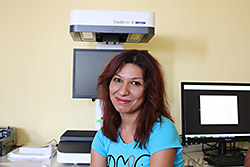 Antoaneta Ivanova was born in 1985 in the city of Montana. She studied Healthcare Management at the Medical University in Sofia. She worked as a nurse at the department "Plastic-recreational Aesthetic Surgery" of Uni Hospital, city of Panagyurishte.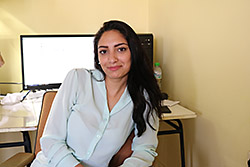 Daniela Dimitrova was born in 1966 in the city of Petrich. She studied Biotechnology at the Chemical-technological and Metallurgical University in Sofia. Dimitrova worked at a farmacy, music is her hobby.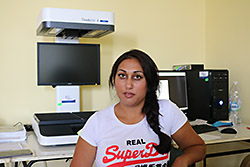 Daniela Zahova was born in 1985 in the city of Yambol. She worked as health mediator in Pazardzhik Municipality. She studied Medical-social Care at the Medical College "Yordanka Filaretova" in Sofia.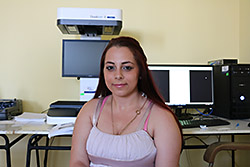 Katya Stefanova was born in 1996 in the city of Sofia. She studied for nurse at the Medical University in Sofia.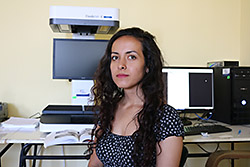 Reneta Rynova was born in 1997 in the city of Etropole, she lives in the city of Vratsa. She studied Bulgarian Philology in the Sofia University "St. Kliment Ohridski". Her professional aspirations are for the educational sphere (the Roma bilingual children in particular).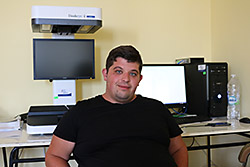 Hristo Hristov was born in 1994 in the city of Sofia. He studied film editing and TV editing in the Southwestern University "Neofit Rilski" in the city of Blagoevgrad.